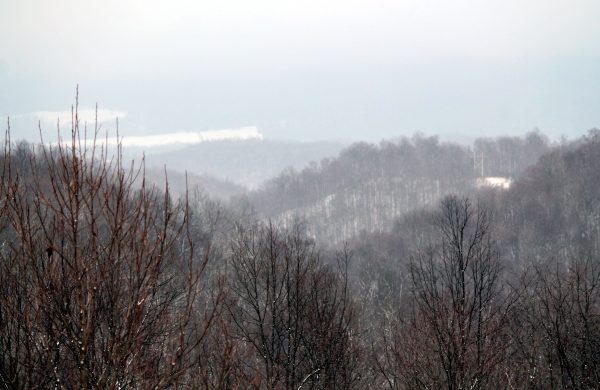 Dear Faithful Supporters,
We recently met for our annual board meeting and I shared with the board members my decision to continue serving as Wildwood's director.  Some of David's last recorded words to his son Solomon are found in I Chronicles 28:20: "And David said to Solomon his son, Be strong and of good courage, and do it: fear not, nor be dismayed; for the LORD God, even my God will be with thee; he will not fail thee, nor forsake thee, until thou hast finished all the work for the service of the house of the LORD."  God has used different passages and events to speak to me this past year, and on July 19 another confirmation came as I considered David transferring his vision of the temple construction to his son Solomon.
I am no Solomon, and the task at hand is an impossible task humanly speaking. Fleshly doubts consistently presented themselves throughout this past year, even as recently as the same day as the board meeting.  I became convinced to act in faith, not in my effort, not in my strength, not in my wisdom, not in my abilities, not in my planning, but just simply relying on God.  There is no human reasoning for my decision and it is an impossible calling for me to fulfill.  But God is faithful, and has proved Himself strong time and time again this past year!  Thank you all for the prayers, financial gifts, and labor of love to support the work!
This past year has made it clear the Camp Director position requires a full time director; however, the camp has never been able to pay a salary to a director before and it is unable to do so now.  Both my father and I have both worked full time secular jobs to support our families and used our vacation time for the camp events, while working evenings and Saturdays on projects.  I am praying I can reduce hours at my secular work, and for God to supplement this lost income to better minister to my family, my church, and the camp.  This could also allow us to expand the number of future camp events we are able to hold.
At our board meeting it was agreed the camp needs to secure some adjacent property that some activities are currently conducted on, and other pieces that would make a driveway and entrance much easier into the camp.  One piece of 4 acres has a garage that would be very helpful for storing the camp tractors and maintenance equipment.  There are approximately 35-40 adjoining acres that we are praying God would provide, to ensure the camp can continue with our current activities and expand.   One of the first steps is to have property surveyed to confirm the camp's existing boundaries, and to see what else would be most beneficial to obtain.  Please join us in praying for God to continue providing miracles!
The Winter Retreat with Evangelist Glenn Stevenson is quickly approaching December 29-31.  If the current weather conditions are any indication, we should have snow!  Both teens and college & career age young people are invited, and they enjoy the spiritual challenge received during the holiday season.  Last year we had a full house!  If you intend to come please register early as our accommodations are limited.  You can register here.  It may seem our focus is consistently on the physical property and facilities, but I assure you, our main priority will always be on the spiritual impact your young people will experience while they are here.  That's really what camp is all about!
We are excited about the upcoming 2023 camp schedule!  You can review the speakers and dates scheduled here.
Through Him,
Joel Marshall