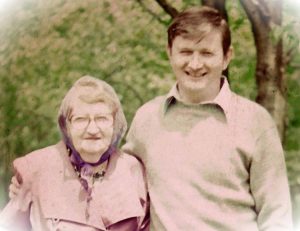 Wildwood Christian Retreat began in 1985. For years camp director Allen Marshall had a vision for a place where young people could get away from the distractions of life and focus on the Lord and His Word. He had felt the call of God to start a Christian camp and had been waiting on the Lord's leading and provision to fulfill that call.
In 1984, Allen Marshall's mother, Bertie Marshall, went home to be with the Lord, leaving behind property in the hills of north central West Virginia. Allen was approached about using this property for a Christian camp, and the door was opened for the start of Wildwood.
The Marshall family moved to Tunnelton, West Virginia, in 1985. A road was built on the undeveloped hilltop where the camp is now located, brush was cleared, and the first camp was held in 1986 with 13 campers.
Since then, the Lord has continually provided funds to build the camp through the support and labor of churches and individuals. Hundreds of campers, young and old, have been blessed through the ministry of Wildwood, a place set apart from the world and unto God.